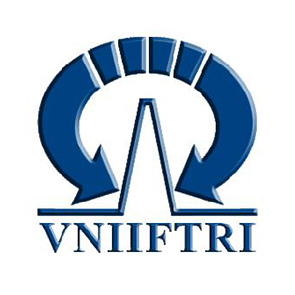 The Federal State Unitary Enterprise "Russian Metrological Institute of Technical Physics and Radio Engineering" (FSUE "VNIIFTRI") was founded on February 18, 1955 by Decree of the Council of Ministers of the USSR No. 1063-p based on the Central Research Bureau of the Unified Time Service, Central Research Institute of Radio Measurements and the Central Research Institute of Physico-Technical Measurements.
Throughout its existence, the institute has received world recognition, achieved significant results in the field of metrological support of the scientific and industrial complex of the country.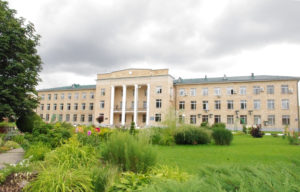 FSUE "VNIIFTRI" has the status of the State Scientific Center of the Russian Federation, the State Scientific Metrology Institute.

VNIIFTRI is the Main Metrological Center of the State Service of Time, Frequency and Determination of the Earth's Rotation Parameters (MMC SSTF), the Rosstandart head organization for the metrological support of Rosatom.
FSUE "VNIIFTRI", being one of the leading national metrology institutes of Russia, participates in managing the national system for ensuring the uniformity of measurements and in the innovative development of metrology, a high level of which is an indispensable condition for the development of science, engineering, technology and the country's economy as a whole.
Currently, VNIIFTRI maintains and improves 51 State primary standards, more than 200 State secondary and working standards, has a unique base of testing and experimental equipment located in laboratory buildings, which together with production facilities occupy more than 70 thousand square meters, and are located on 67 hectares territory in the Moscow vicinity, far from noise, vibrations, and other industrial interferences of the megalopolis, which is essential for high-precision measurements and scientific experiments.
The enterprise has branches in the Russian cities of Irkutsk, Khabarovsk and Petropavlovsk-Kamchatsky.
VNIIFTRI holds extensive publishing activity.
Postal address of the headquarters:
Russian Federation, 141570, Moscow region, Solnechnogorsky district, Mendeleevo, FSUE "VNIIFTRI".